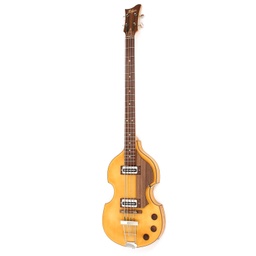 Violin Bass - 'Green Line' Summer Glow
1,666.66

 €
1,666.66

 €

Availability:

Not in stock

Delivery time:

Approx. 90 days

Item number:

H500/1-HGL-SG-0
1,666.66

 €
Violin Bass - 'Green Line' Summer Glow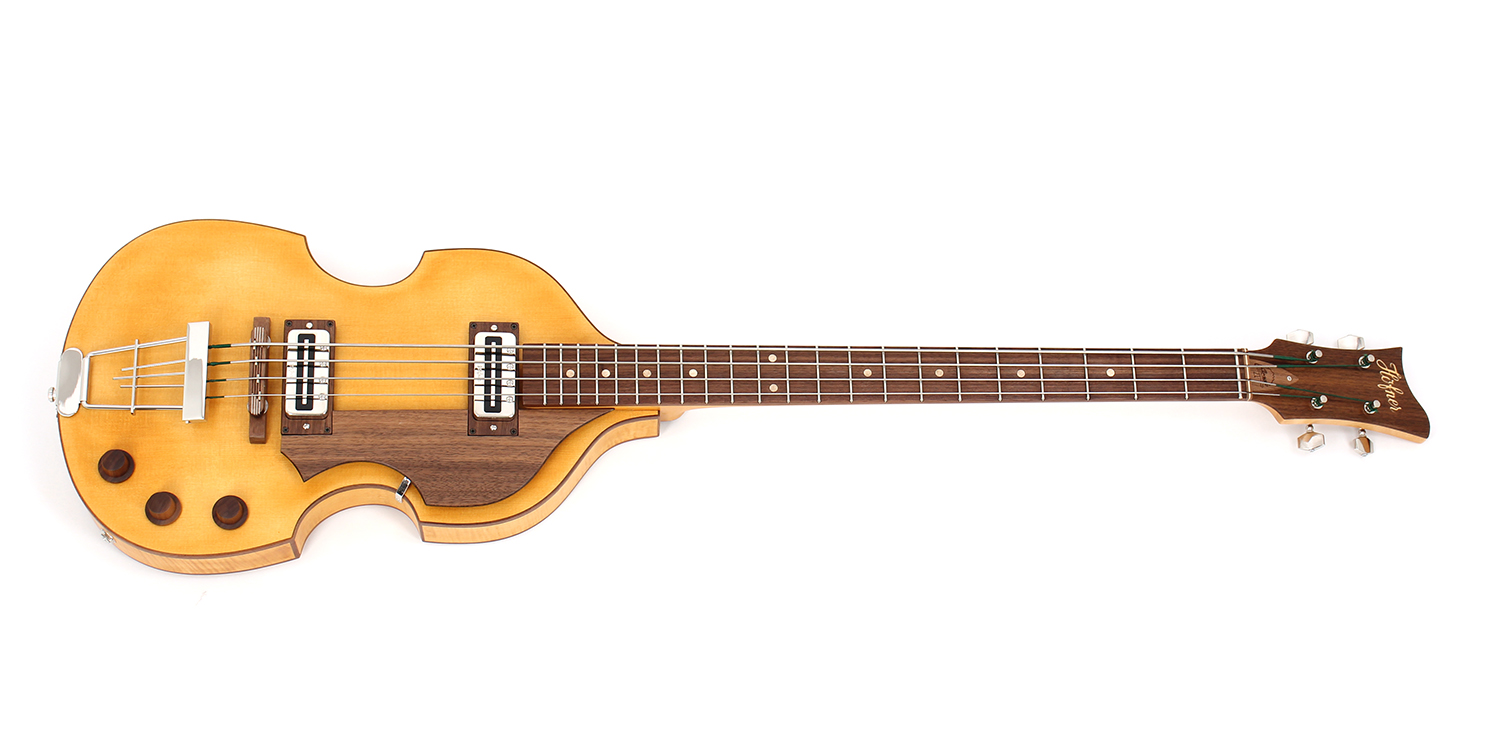 Handmade in Germany.
For over 20 years Höfner has been producing the Green Line range of classical guitars. The H500/1-HGL bass is the first electric guitar to be added to the Green Line range and is now available in a beautiful, warm "Summer Glow" finish.
One of our aims with this instrument has been to eliminate as much plastic as possible and to use an environmentally friendly finish whilst retaining the looks and sound of the iconic Violin Bass. To this end the plastics used in the headplate, truss rod cover, heel plate, nut, pickup surrounds, scratchplate, dot markers and body binding have all been replaced with non-endangered walnut wood. The tuners and buttons are now metal which can easily be recycled. We replaced the ebony bridge with one crafted from walnut. The bass is finished in a light wax coat which is not poisonous to the environment and also very easy to repair should that be needed in the future.
Perhaps the biggest change we have made is with the fingerboard. For this we have also used walnut to replace the traditional rosewood (which is now on the CITES list as an endangered species). We have tested the walnut and believe that it provides equally good tone, wear and playability.
The idea of recycling a guitar may seem a little odd and we are not expecting you to recycle your bass very soon, in fact we hope you will keep it and use it for many, many years. But there will come a time, be that long into the future, when its useful life has ended and it needs to be recycled. With almost no plastics this bass can more easily be recycled than most traditional electric guitars. We think this is important and we believe that you do too.