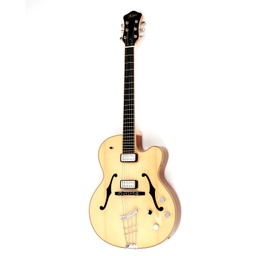 Hofner New President - Moabi-Furnier
2,082.32

 €
2,082.32

 €

Availability:

Not in stock

Delivery time:

Approx. 90 days
2,082.32

 €
Hofner New President - Moabi-Furnier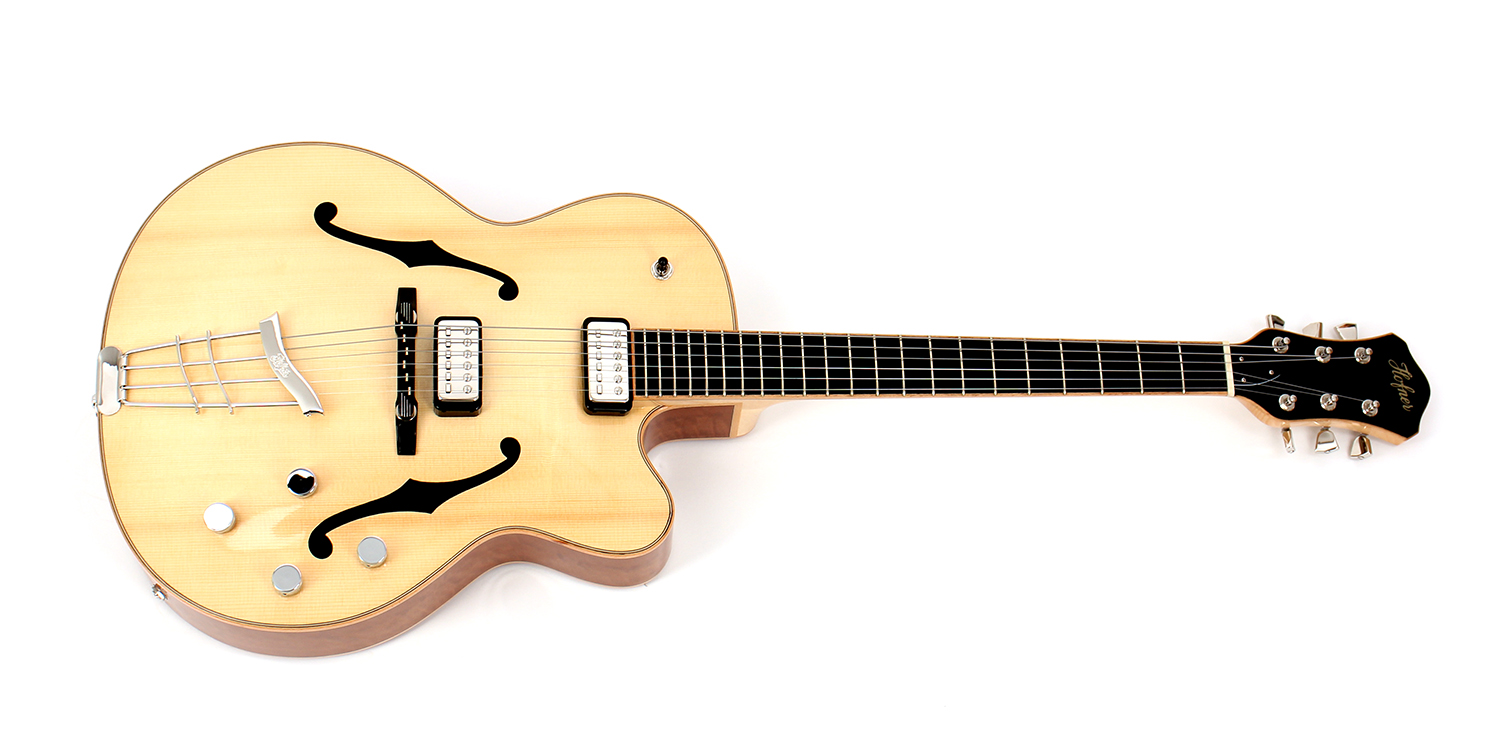 Hofner President guitar from the custom shop.

Full depth archtop jazz guitar with twin Hofner humbucking pickups.
This superb example of a jazz guitar features a spruce top and the back and sides in the highy decorative moabi wood. The one piece flample neck is capped by a simple Hofner headstock. Overall a beautifully understated jazz guitar with contemporary good looks.

The twin Hofner humbucking pickups are tuned to deliver true vintage tone and allow the user to produce a wide range of tones making this an extremely versatile guitar.
All hand built in our workshops in Germany. Supplied with a quality case.