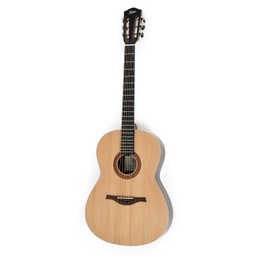 Hofner Acoustic HA-CS28
583.62

 €
583.62

 €

Availability:

Not in stock

Delivery time:

Approx. 90 days
583.62

 €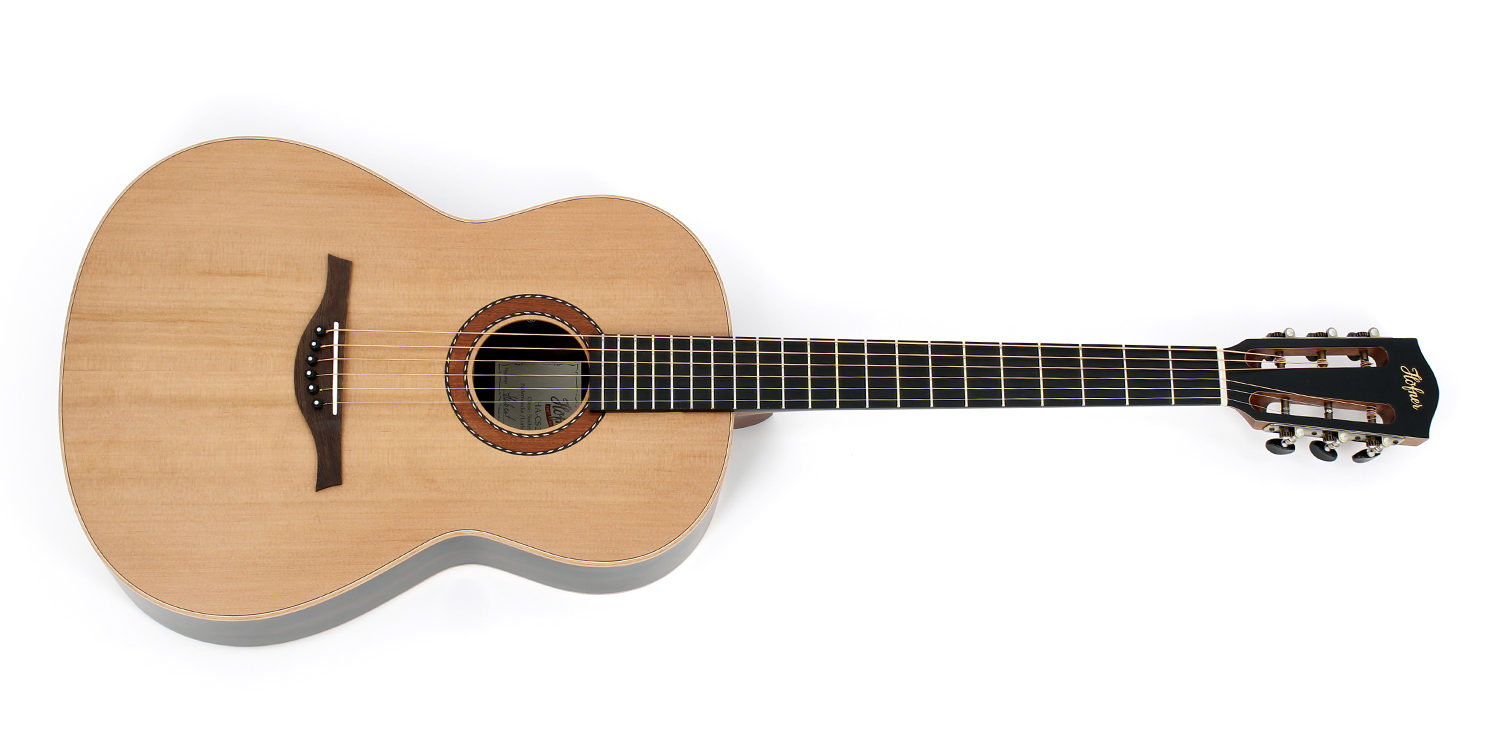 Handmade in Germany.
More than two years of research and prototyping resulted in the new HA-CS range of Höfner acoustics, all handmade in Germany. Our aim was to produce a distinctive new acoustic guitar that delivered high volume with exceptional tone, and we achieved this with our unique design of top and back bracing combined with choice tonewoods.
The smaller body shape of the CS28, plus the neck design with slotted headstock, refer to both the look and sound of a classic vintage acoustic from the 1930s, heard on many famous early recordings. The body and top project the sound prominently, making this one of the loudest acoustics available. The dark woody bass tones run under the shining highs, all of which are clearly audible throughout the tonal range. With a nut width of 45mm the guitar is ideal for finger picking and strumming; the neck width and shape is designed to melt into every player's hand.
The perfect synthesis of simplicity and luxury is achieved with the outstanding combination of a carefully selected cedar top with a body made from breathtaking laurel wood. The timber for the fingerboard is a selection of fine and very old ebony. The neck, back and sides employ a sturdy satin varnish whereas the top is sealed with a wafer-thin finish from natural resins. The active pickup system is fitted without any opening in the sides to preserve the subtle and natural aesthetics and the tone of the instrument. 


The Mi-Si® active pickup system is discreetly fitted inside the body without any opening in the sides to preserve the subtle and natural aesthetics. Charging the condenser for just 60 seconds supplies you with up to 16 hours of playing time. Mi-Si® allows us to avoid an environmental impact caused by the use of batteries or accumulators while the built in Piezo provides a detailed and authentic sound reproduction.
This successful collaboration enables us to build eco-friendly, quality guitars for your enjoyment.