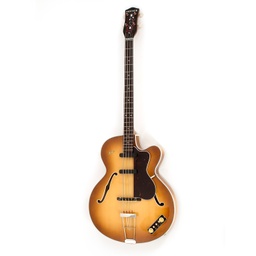 H500/5 "Reeperbahn" Bass
2,497.50

 €
2,497.50

 €

Availability:

Not in stock

Delivery time:

Approx. 90 days

Item number:

H500/5-REP-0
2,497.50

 €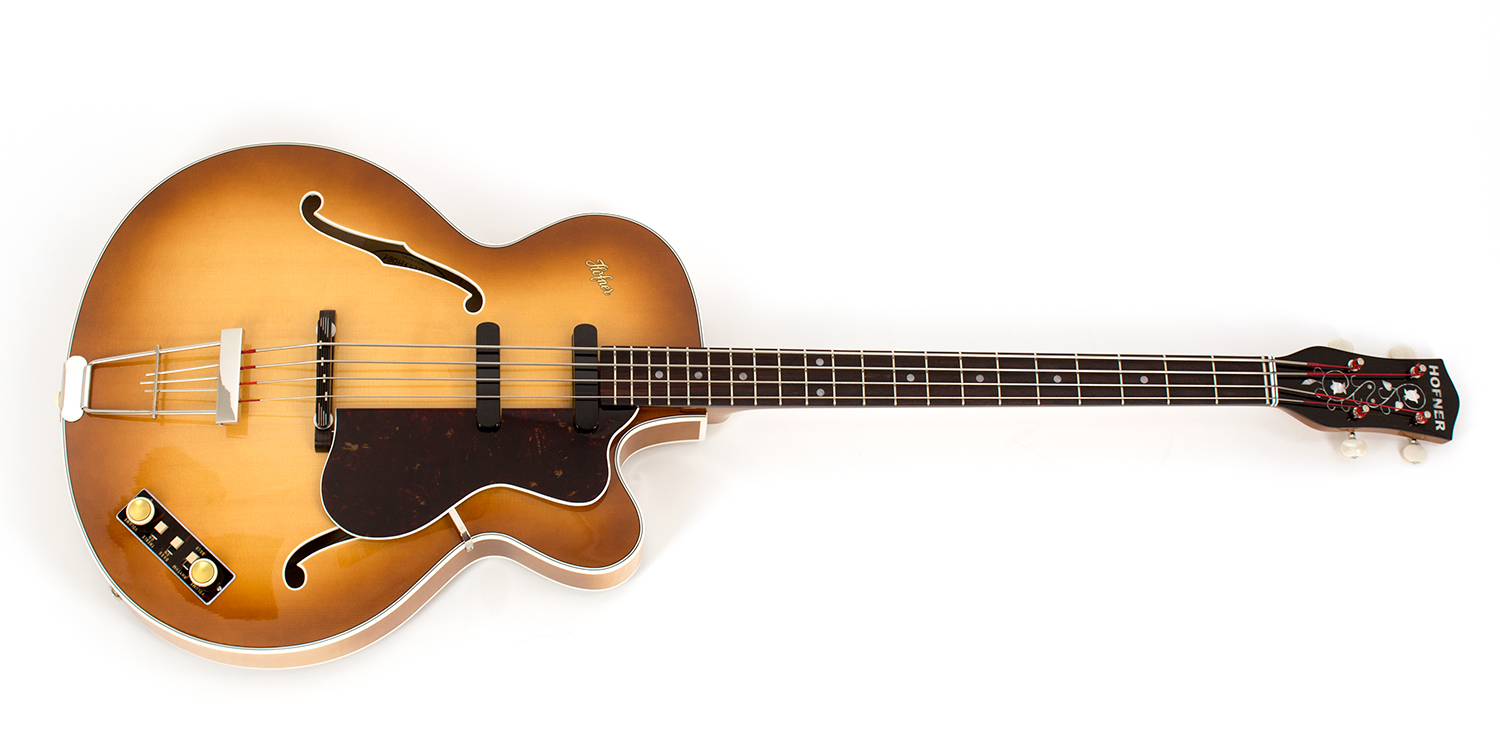 Handmade in Germany.
The Höfner 500/5 bass was first produced in 1957 and continued until the early 1970s.
It is a large hollow bodied bass with no centre block, designed around the big archtop guitars that were extremely popular in the 1950s. The body is 17 inches wide across the lower bout though only 2.5 inches deep, like the "thinline" models of that period. Despite it's slimmer depth it is nonetheless a big guitar and can seem daunting to modern players used to solid body basses. It is fitted with a short scale (30 ") neck, standard to all Höfner basses, which aids playability on such a big guitar.
The H500/5-REP-0 model is inspired by the 500/5 bass as it was made in 1959, with twin black-bar close spaced pickups, tortoiseshell control panel and pickguard and with the slim headstock. The finish is Höfner "Brunette", a delicate sunburst which looks stunning on this big bass. It comes in a Höfner case together with a vintage style leather strap, Höfner polishing cloth, certificate and a short history of the model.
The 500/5 bass proved popular with many groups in the 50s and 60s. Although used by many players none is quite so famous as Stuart Sutcliffe who, urged on by John Lennon, purchased a new 500/5 early in 1960 (a 1959 model) and began his all too short career as the bassist with The Beatles. He would leave The Beatles in 1961 to follow love and art, selling his bass to Klaus Voormann.
The 500/5 bass is often mistakenly called the President bass to which it is closely related. The President model was not developed until 1963 and then only for the British market.