Violin Bass Platinum Stock #1
1,959.06

 €
1,959.06

 €

Availability:

Not in stock

Delivery time:

Approx. 90 days

Item number:

H500/1-PS1-0
1,959.06

 €
Violin Bass Platinum Stock #1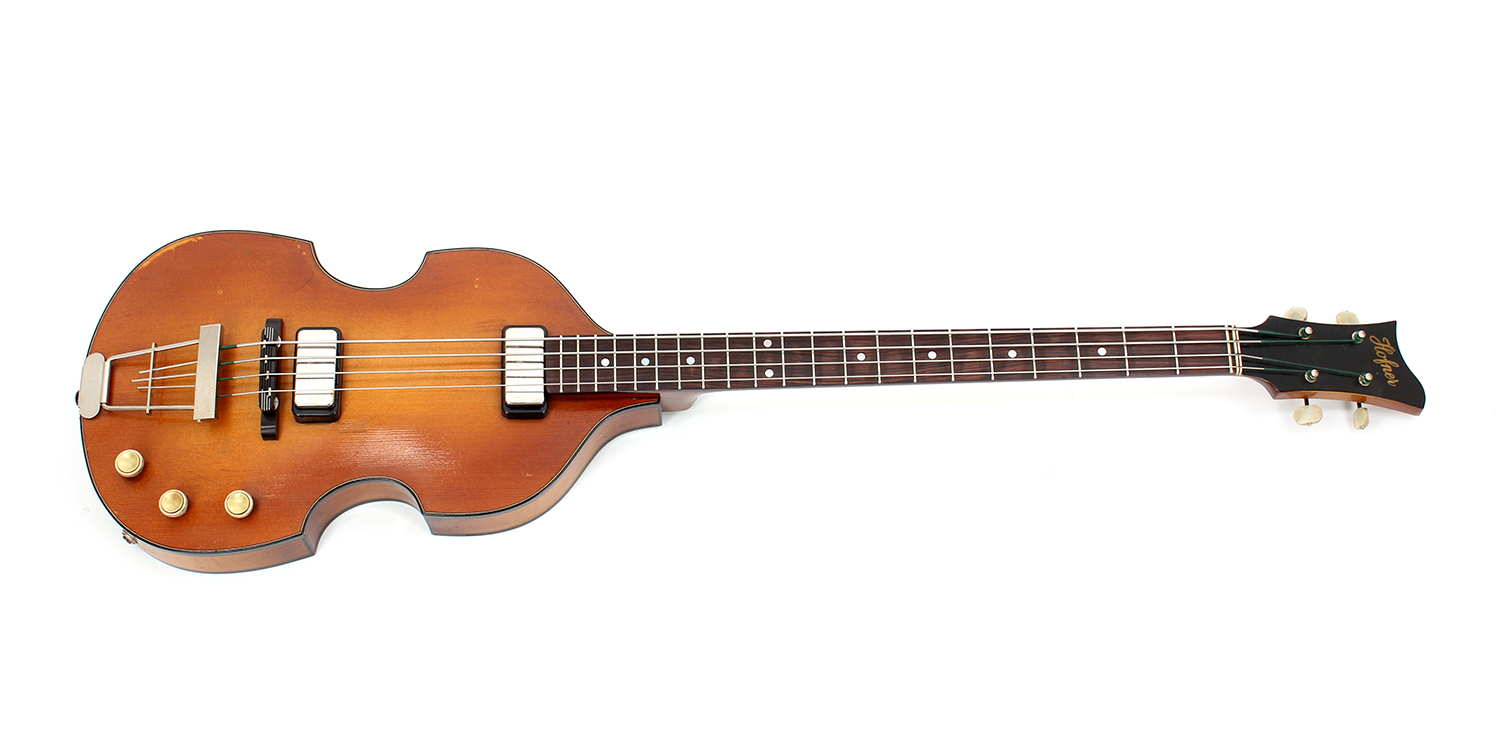 From our new Platinum Stock this exceptional relic bass has been created by our master luthiers for connoisseurs of fine guitars and basses. With just 12 pieces available worldwide it is a unique opportunity to own a special handcrafted instrument from Höfner.
It has a spruce top, flame maple back and sides, a three-piece neck (maple/beech/maple) and the classic script logo at the head. The neck is of the 61 profile, slightly thicker and preferred by many bass players for its grip and feel. On the back of the head, you will find the classic two-on-a-strip tuners. On the body are a pair of the classic H510B "Cavern" pickups mounted in the wide spaced configuration to offer a broader range of tonal possibilities.
On this particular version we have dispensed with the traditional Höfner control panel, this is replaced by three controls – volume – volume – tone. Very few Violin Basses have ever been built without a control panel, making this model even more special!
The bass was finished by our own lacquer department, experts at producing an aged effect that looks truly stunning. Here you have the chance to purchase a brand new bass that looks as if it is 50 years old!

Includes a Höfner deluxe case.