Violin Bass - 61 'Cavern' (LH)
1,573.09

 €
1,573.09

 €

Availability:

Not in stock

Delivery time:

Approx. 90 days

Item number:

H500/1-61L-0
1,573.09

 €
Violin Bass - 61 'Cavern' (LH)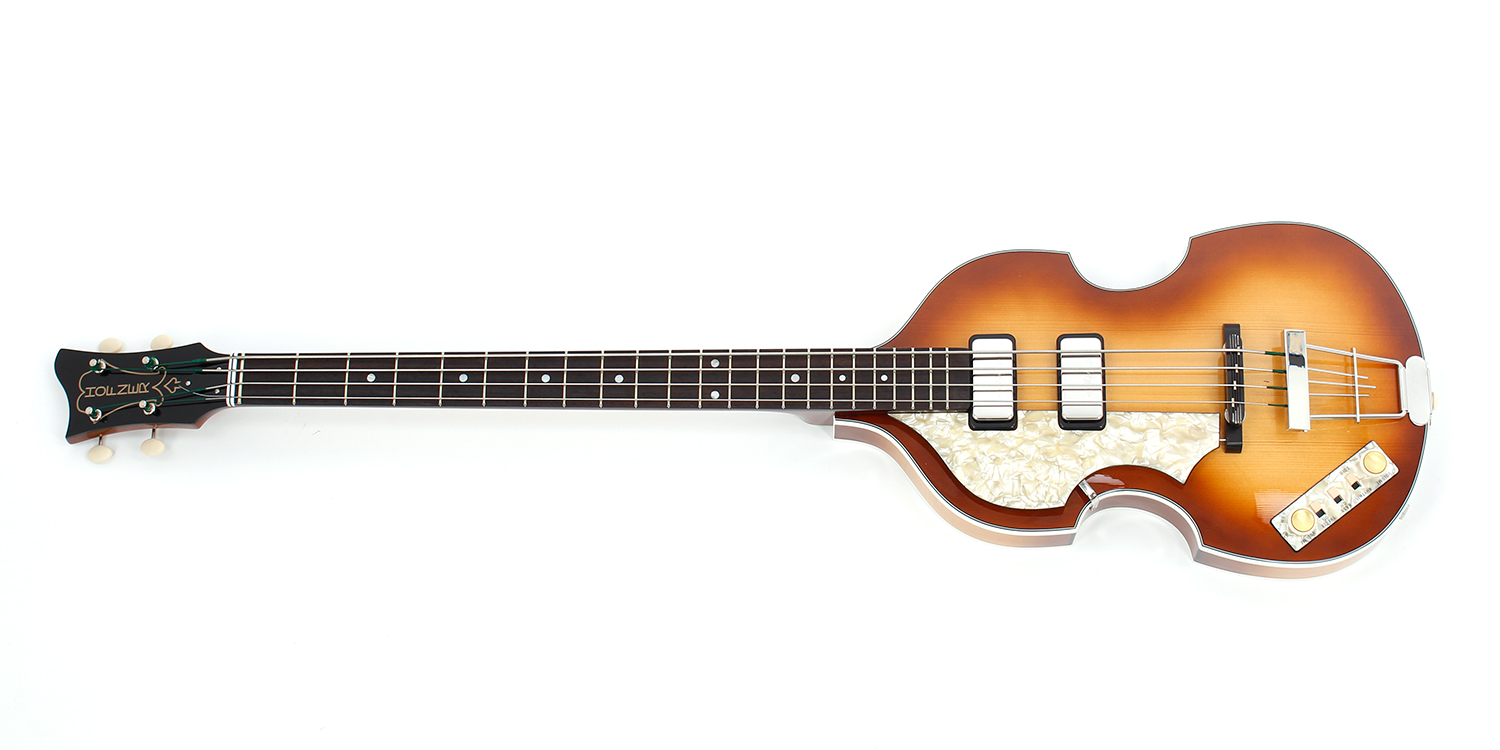 Handmade in Germany
The Hofner 500/1 Violin Bass was designed by Walter Hofner and launched at the Frankfurt Music Messe in 1956. It has since gone on to become one of the most recongisable electric bass guitars in the music world in terms of both looks and sound.
The Hofner 500/1 'Cavern' Violin Bass takes it's name from the Cavern Club in Liverpool, England. Opened in 1957 this Club was one of the most important small clubs in Europe for bands trying to make it big in the Beatboom era. In 1960 the first beat night session was held featuring Rory Storm and the Hurricanes with Ringo Starr on drums and by mid 1961 the Merseybeat scene was in full flow with the Beatles and the Cavern Club centre stage.
Inspired by the original 1961 model which was purchased by Paul McCartney in Hamburg. Fully hollow body. Original '61 Neck profile.
Left-handed version.
Including a Hofner Vintage strap and Hofner case.