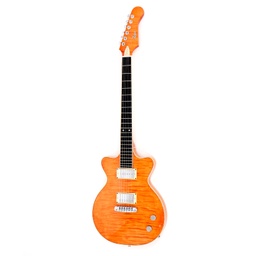 Hofner Leader Classic
1,666.66

 €
1,666.66

 €

Availability:

Not in stock

Delivery time:

Approx. 90 days

Item number:

H4800-C-OR-0
1,666.66

 €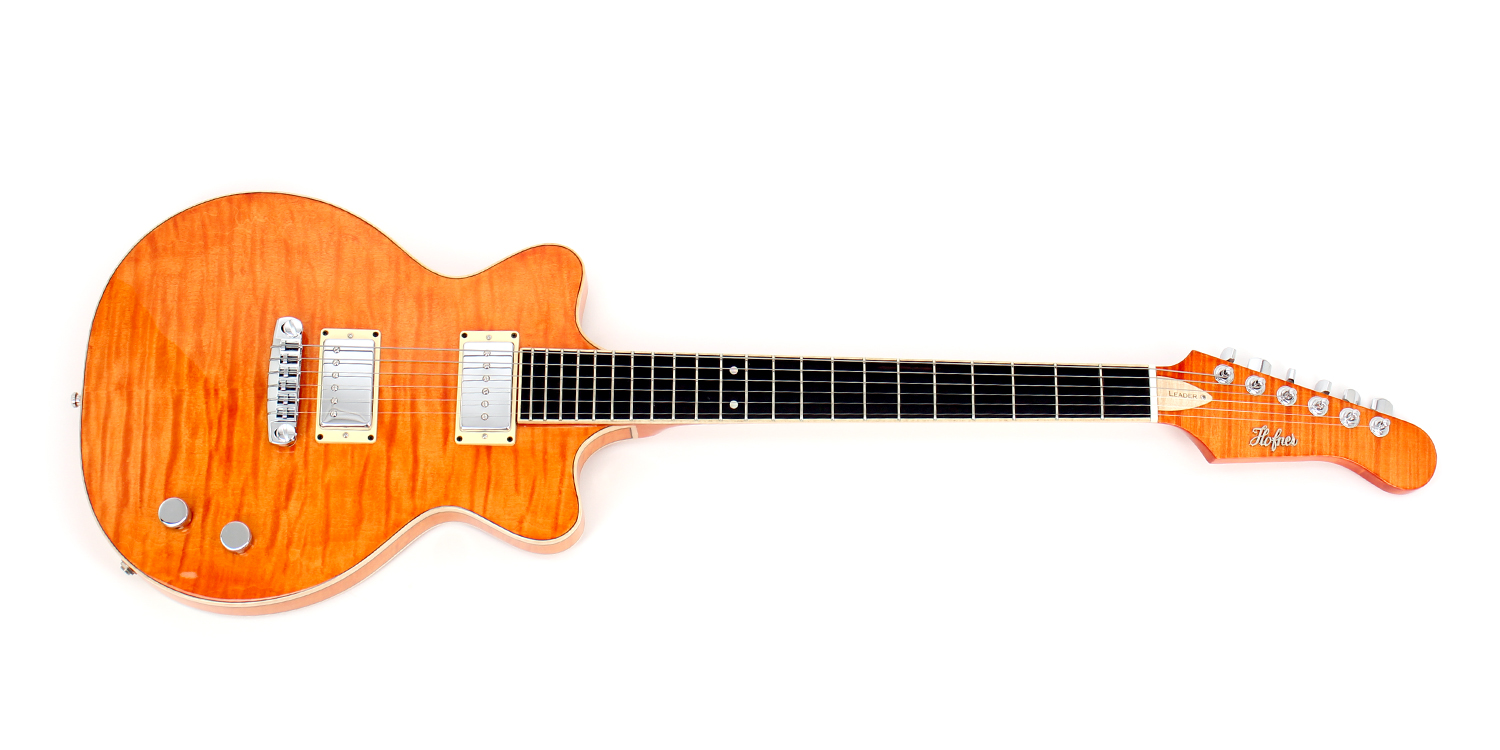 Handmade in Germany.
The Leader guitar has been developed to offer the player an instrument that has tremendous tonal capabilities, is lightweight and a visually stunning double cutaway. 
The Classic version, like all Leader models, is a hollow body construction but incorporates a solid centre block, in this case spruce, for better sustain and to avoid feedback. The hollow body makes for a lightweight instrument that can happily be played for hours. The centre block is a special Höfner design that allows us to build the guitar without creating any opening in the back to install the potentiometers. Why destroy the beauty of the flame maple back if you don't have to? 
The 6-a-sideheadstock shape of the Classic is part of the Höfner heritage as it is taken from our guitars made in the early 1960s. It is big and bold, with beautiful flamed maple, and we are proud of it! The fingerboard is of ebony, so there are no problems with CITES certification as none is required, and incorporates double dot markers only at the 12th fret. Simple yet beautiful. The neck (and the body) is bound with maple for additional good looks. The body is flame maple throughout which undergoes a three stage staining process that highlights the natural flame in the wood and is then followed by a final clear topcoat. This results in a beautiful, subtle and radiant finish. 
We have fitted pickups from a small Bavarian company, NoWaxx, dedicated to producing the very best handwound products. At the neck is a classic P90 while at the bridge is a beefy humbucker, both of which were produced exclusively to our specifications. These two allow the player an extensive range of tones to suit every mood. Part of the design brief was to keep the controls simple but effective. The Classic has a master volume and a blend control. The latter is simple but extremely effective as it allows quick and easy blending of the two pickups; there is a centre notch so that you can feel when both are at 100%. Because you can so easily swing from using the brightness of the P90 to the darker humbucker we have not fitted a tone control as none is really needed. Sometimes simple is better and with the two controls on the Classic this is certainly true. The tuners (mini enclosed), and the wrap-around bridge are all of the highest quality, produced in Germany by Schaller. 
The Leader Classic offers you a truly versatile guitar: simple, uncluttered, lightweight, effective and beautiful.